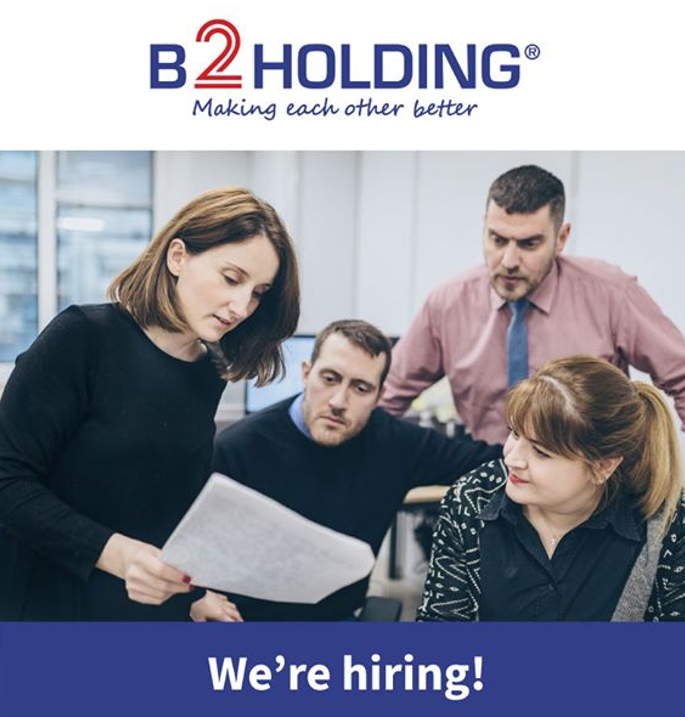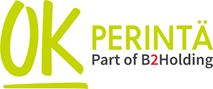 B2Holding provides debt solutions for banks and institutional vendors. Our vendors and business partners can rely on our solid industry experience, and trust that we aim for best practice in all our activities.
B2Holding is European Debt Collection group having operations in 23 Countries. In Finland operations are under OK Perintä brand.
Head of IT Infrastructure Services
Profile
B2Holding is now looking for experienced Head of IT infrastructure Services primarily to be in our Helsinki office in Finland. Head of IT Infrastructure role is to plan and lead major transformation from distributed infrastructure towards harmonized Group infrastructure.
Experience we are seeking
Track record of one or more successful IT Infrastructure outsourcing projects
Skills to lead IT supplier co-operation from agreement negotiations to continuous service delivery
Good technology knowledge
Sound project and program management skills
Experience to lead and coordinate internal cross-country co-operation and IT platforms
Ability to balance Country business needs and centralized IT operations
Key responsibilities
Prepare and run RFx rounds
Lead transition and transformation project with budget responsibility
Manage co-operation and formal governance with selected supplier
Act as primary escalation point from B2 Group point of view
Is responsible that agreed service levels and KPI's are achieved, if needed escalates/agrees corrective actions
Manages IT Infrastructure development roadmap and prioritization
Our working environment is international so fluency in English is mandatory. Also, strong facilitation skills would be needed in this role.
We are offering an interesting role and journey to build our next generation IT platforms and solutions.
Please submit your application with your salary request today. We will start interviews during application period.
More information: B2Holding Head of Group IT Jussi Mikkonen, tel: +358 50 375 9839, email: jussi.mikkonen@okperinta.fi
Send your application latest at 30th of October. 
Tai tiedätkö jonkun, jolle tämä sopisi vielä paremmin? Kerro hänelle!